On May 16-19 2012 our local fly club (DFC) went to Lees Ferry. I got to go along with 10 other members and get a haul to the Glen Canyon Dam and float down the legendary Lees Ferry of the Grand Canyon. This is my trip:
On Wednesday I got my gear ready for the three day trip to Lees Ferry. I had a drybag for my sleeping bag and tent and a stove with food for three days and two nights.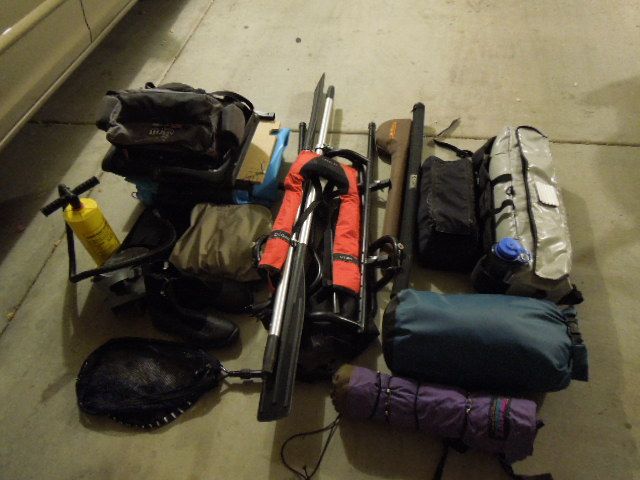 WWe got to the Ferry in the afternoon and fished the walk-in while we were waiting for our 2:00 p.m. haul. The Ferry is known for its wind gusts and I lost my favorite Sage hat but also caught this healthy Rainbow.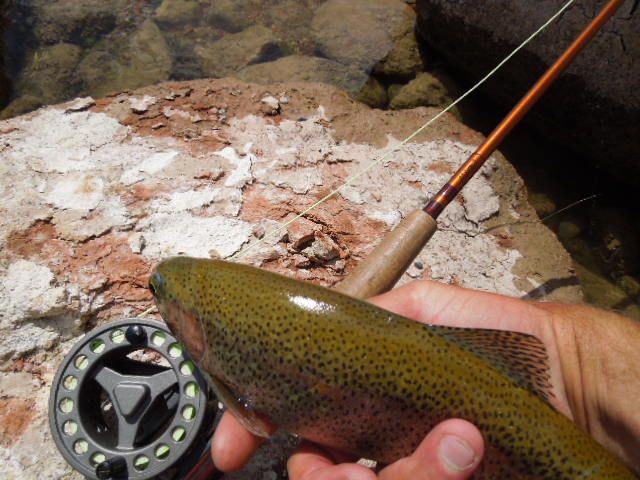 We got the Haul up to the dam right as scheduled.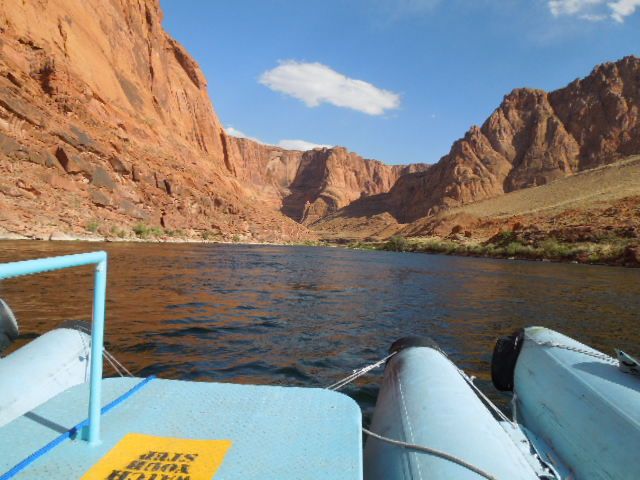 Our captain gave us a look at the Dam before we got to the camp sight. It was really windy.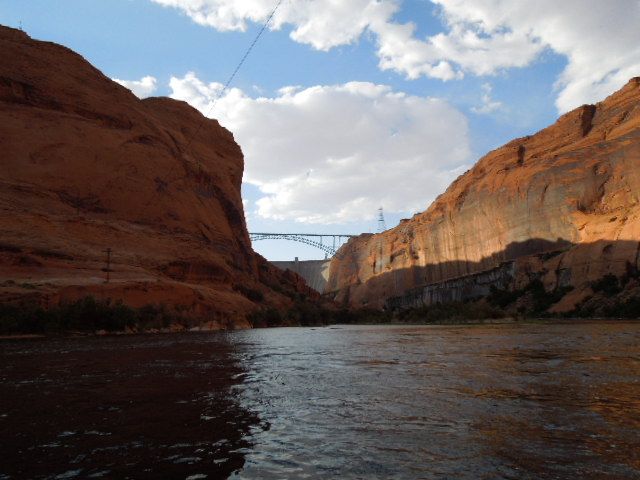 That night I didn't get much sleep because I was so excited to fish and the wind was really noisy. Not long into our float I started catching fish. they were all about 12 " in size. I decided I wanted bigger fish and started fishing streamers and sculpin. Here are a few that I caught.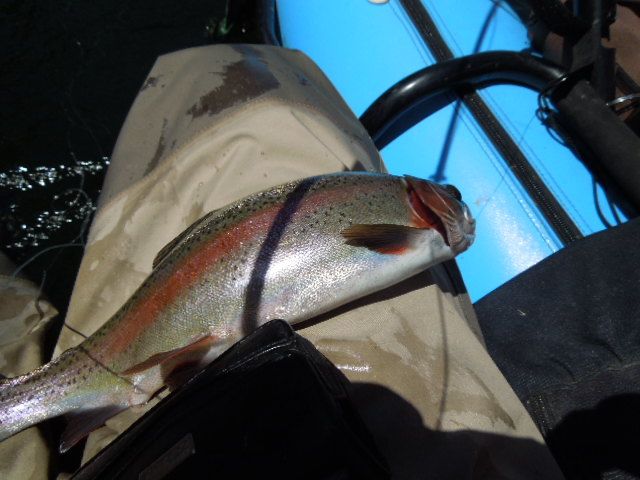 This one I caught at Horse Shoe Bend. I liked its colors.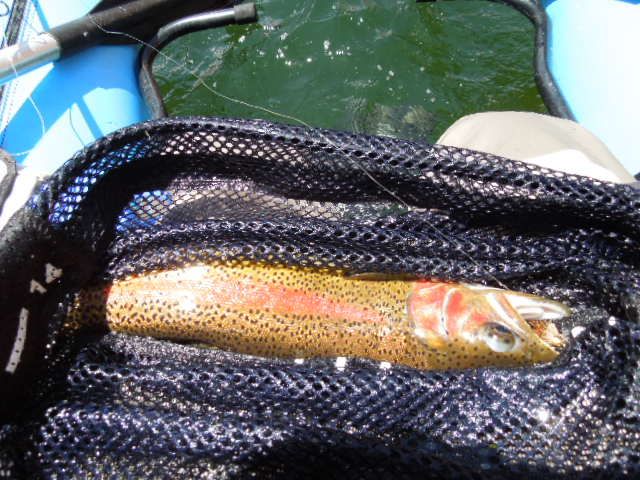 And this one was long but pretty skinny. There were many fish in the river and you could have easily caught 100 or so nymphing but I was after the bigger fish.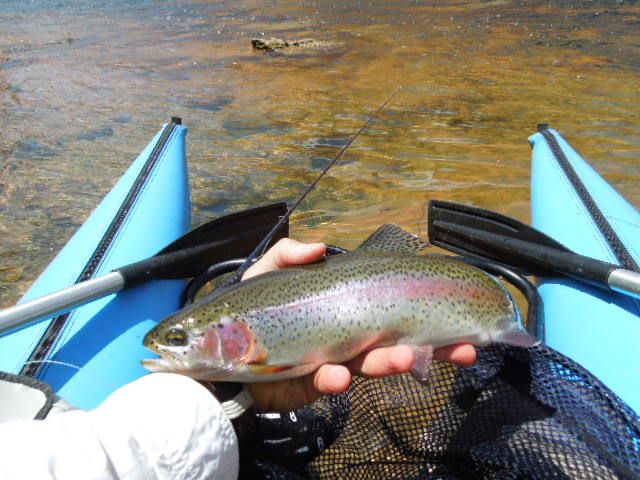 This was the biggest of the trip. I think it was 19" and healthy.
I was fishing my bigger rod and a sinking intermediate tip. Some of the fish were a little on the skinny side for their size.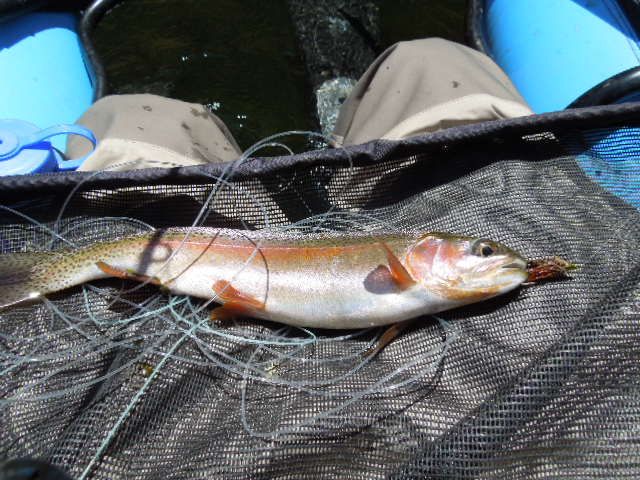 That night I floated past the group and camped by myself...not on purpose. This is 9 mile campsight.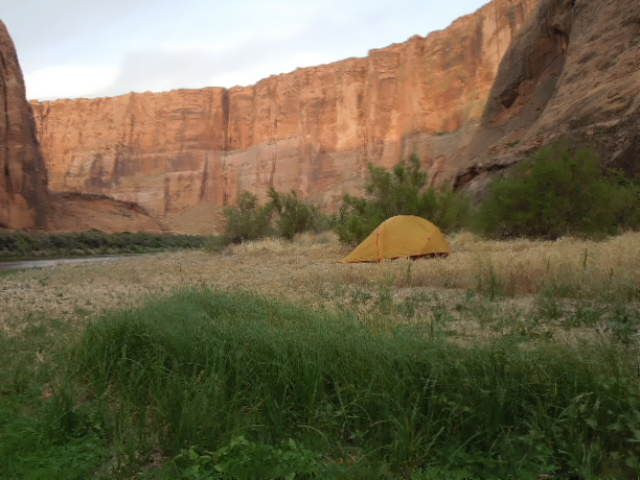 It was cool to have the night all to myself. No fires allowed that night but I had my headlamp. The next morning I started hearing the boats coming up the Ferry and woke up to a guide and two fisherman on my beach. It was cool though! I fished with them and then floated out.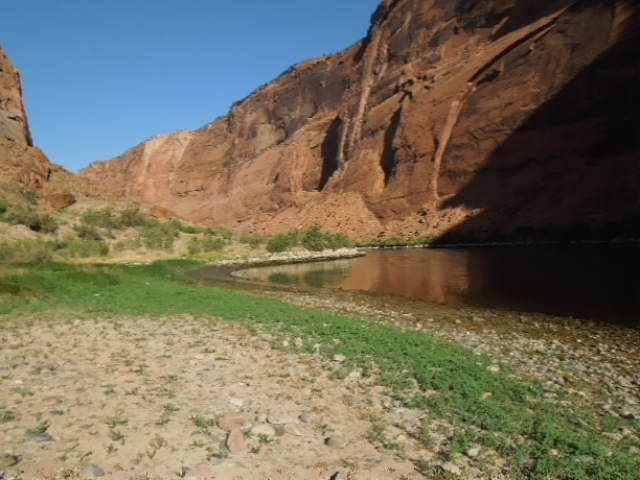 The bottom was not as good of fishing as the top.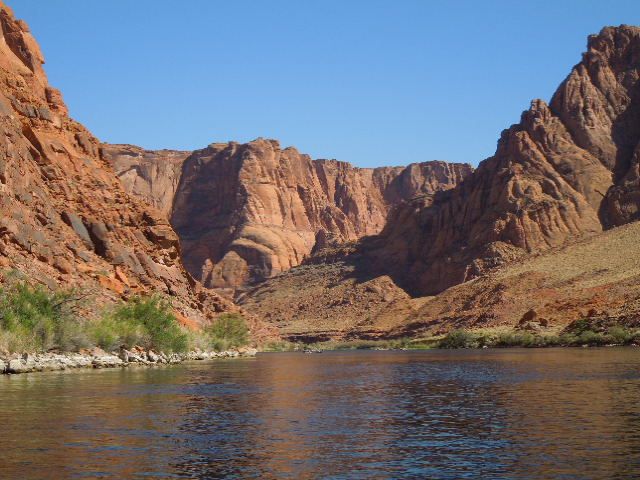 The last little bit could be a pain if the wind is at your face but it was good for us. Tis is Joe Staller, he had a lot of gear. He was used to floating in Alaska.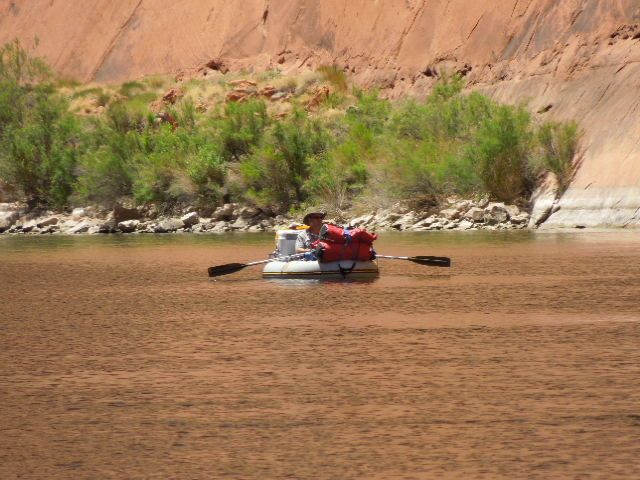 This is Garry. He was on our trip too.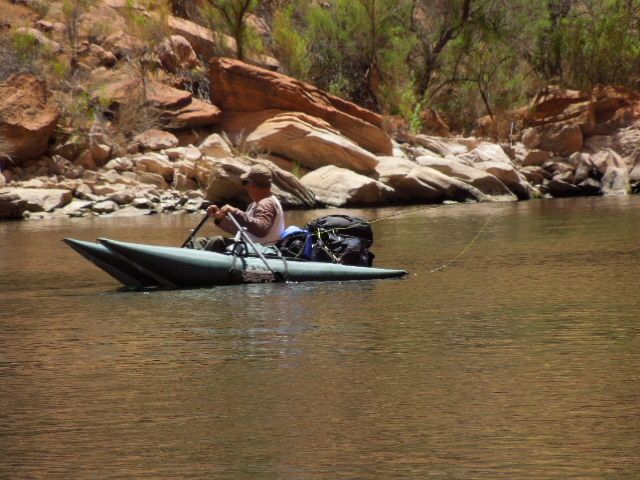 Steve and I went to the campground but decided to leave before the party that night.
I know my hat is pretty ugly but I lost my other hat and needed one with a strap. This is the view from the campground. It's pretty cool.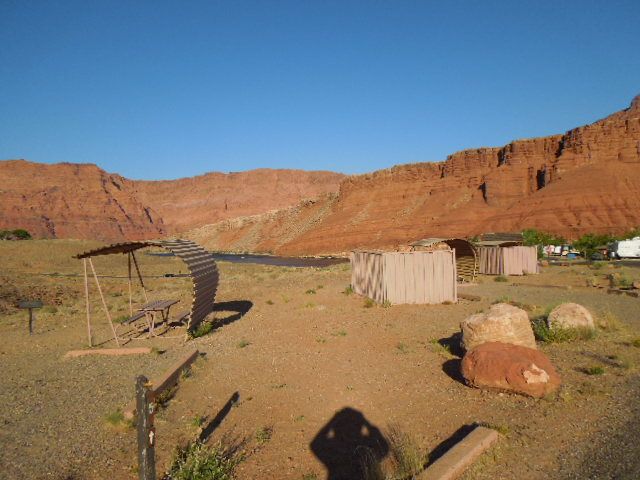 I'll definitely go again. The trip was one of my favorites. I really love floating rivers in my 'toon!